Beautiful Images of Leh Ladakh That Every Rider Must See
The state of Jammu & Kashmir is a dream travelling location for every human being. For youth it is a travelling challenge which they want to conquer with their motorbikes. No matter how harsh the climatic conditions are, once there is a company of four to five people, a spectacular trip covering beautiful places of entire state gets done. Leh and Ladakh are significant points during this journey and many times the trip is called "The Trip of Leh & Ladakh". The Manali-Leh Highway plays an important role in connecting the national capital of India to Leh and this 479 Km road route offers many spectacular natural scenery during entire route.
If you plan a trip to Jammu & Kashmir (including Leh) then it's recommended to load your camera with large storage because the natural beauty will force you to click the images at every nuke and corner. Many people plan to travel to this paradise but it remains a plan and never gets executed. As you know sometimes it requires an extra "external" force to get the work done, so here we are presenting you few images of Leh Ladakh and reasons that will force you to pack your back and get lost in the beauty of nature.
Beautiful Images of Leh Ladakh
1) You will get an opportunity to ride on some of the highest and most difficult motorable roads in the world. Anything situated in this area gets a title of "Highest in the World" whether it is a road, mountainous pass, training center, army base, village or fighting point.
2) A normal trip to Leh-Ladakh will take a minimum of 10 days to explore the entire area completely. It gives you a chance to free yourself from everyday routine work and spend some tension free days in nature's lap. 
3) A trip in this area ensures that you will meet the brave soldiers of Indian Army, patrolling along the border of India, and serving their motherland at a temperature as low as -50 Centigrade.
4) Pangong Tso Lake which will show you what exactly pure water is?  [wp_ad_camp_1]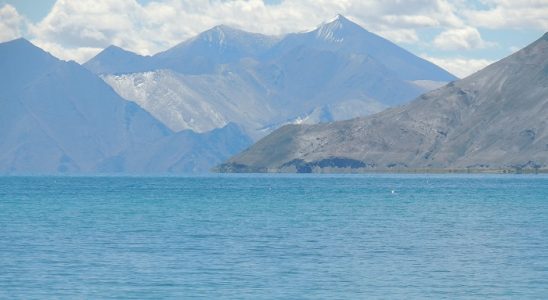 5) Riding on roads at an average altitude of 12000ft, temperature trying to reach 0 centigrade and highest peaks of the world (Himalaya Range has 107 peaks out of world's top 109 peaks).
6) You get a chance to visit Dras War Memorial, also known as the Vijaypath and pay tribute to brave Indian soldiers. The memorial is located on the Srinagar-Leh National Highway. This memorial was built in the memory of the Indian soldiers and officers of Army who died in 1999 India-Pakistan Kargil War.
[wp_ad_camp_3]
7) You will explore the never-ending beauty of Nubra Valley, small houses with lush green surroundings, high and snowy peaks and clear and beautiful sky.
8) Dal Lake of Kashmir which will take you back to 1964 movie "Kashmir Ki Kali". Dal Lake is also known as "Jewel in the crown of Kashmir" or "Srinagar's Jewel".
[wp_ad_camp_4]
9) A chance to explore the innocence and cuteness of children. A single smile of children will conquer your heart.
10) A place where you can fulfill your dream of photography and "selfies" without giving attention to what the rest of the world thinks about you.
11) You will be filled with instant patriotism when you see Indian Flag waving on some of the highest peaks of the world.
[wp_ad_camp_2]
12) Pictures that you can show to your friends and family members proudly.
13) Whether you are an atheist or theist, a follower of spirituality or not visits religious places in daily life or not but you will become a strong admirer of the religious buildings of this region.
14) Copy the famous poses from Bollywood movies and then do the same with your friends.
15) You can click photos in an unusual way, explore and innovate other ways to click photos on bike or road without thinking about traffic as you are not going to get it. [wp_ad_camp_5]
Share this post with your friends who are really interested in traveling as a goodwill for our effort.